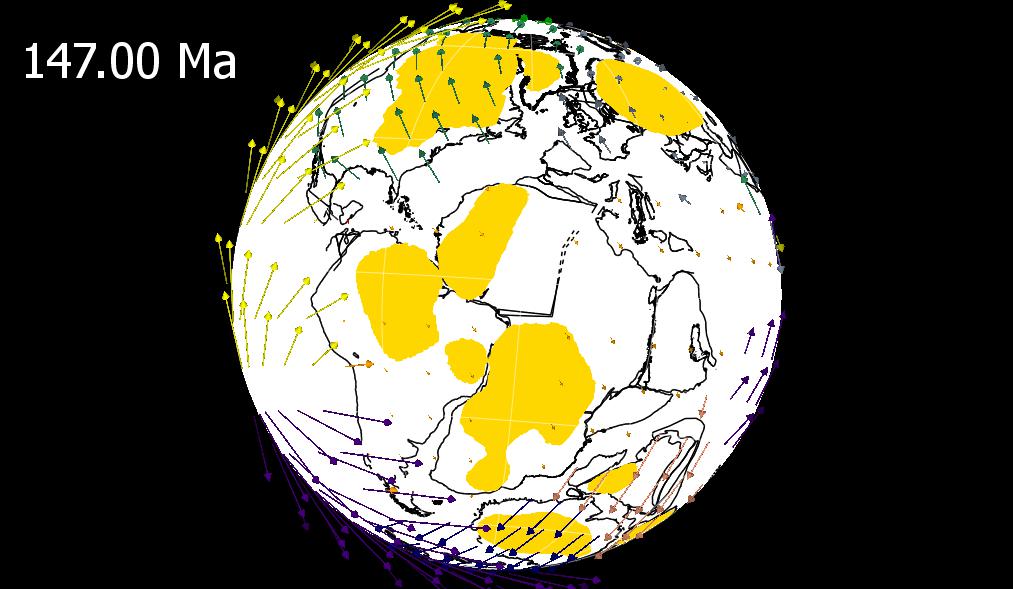 GPlates
offers a novel combination of interactive plate-tectonic reconstructions, geographic information system (GIS) functionality and raster data visualisation. GPlates enables both the visualisation and the manipulation of plate-tectonic reconstructions and associated data through geological time.
A very well documented instruction to running GPlates can be found
here.
Primarily the software can be used for tectonic reconstructions, however, quite handy for plotting 3-D images of earth in a spherical cell.